Once you've got the plugin installed you'll find a new menu option in the WordPress admin menu under Tools > Search Regex.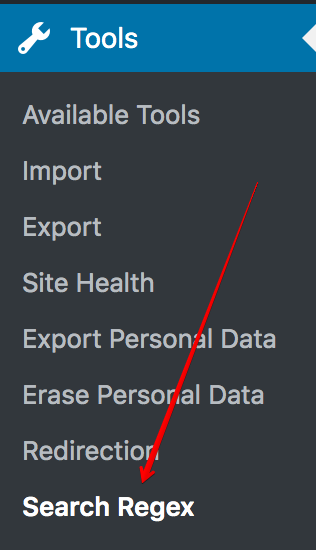 Selecting this will open the Search Regex admin interface. At the top of the page is a submenu where you can navigate to different parts of Search Regex. This is known as the top menu.

You can change the current page by clicking on any of the menu options.
Search Form
Searching takes place entirely within the search form, located at the top of the page:

You can find more details of this form in the search section.